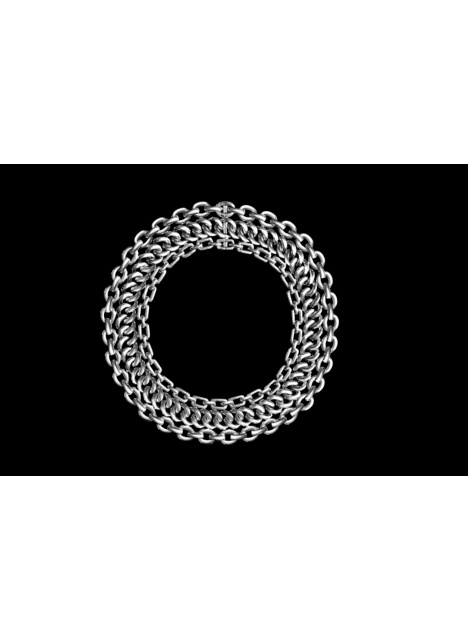 The Chunky Chain Fine Jewelry Collection
---
Sterling Silver Necklace
Reference Number:
RLR4140000
$6,900.00
Crafted in an Italian region renowned for its jewelry artistry, this rhodium-plated sterling silver necklace creates a dramatic collarlike effect while elegantly draping against the skin.
THIS ITEM IS UNAVAILABLE ONLINE
For more information, please contact a Ralph Lauren Fine Jewelry specialist
SPECIFICATIONS
16½"/420 mm inner circumference.
Bar-clasp closure.
Polished rhodium-plated sterling silver.
Made in Italy.
Elegantly presented in our crocodile-embossed leather box and includes a certificate of authenticity.
For inquiries, please contact a Ralph Lauren Fine Jewelry specialist at