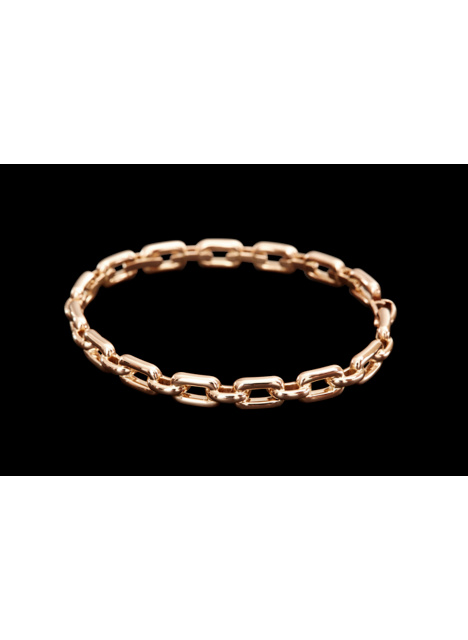 The Chunky Chain Fine Jewelry Collection
---
Narrow Rose Gold Bangle
Reference Number:
RLR41228
$4,900.00
This 18K rose gold bangle was crafted in a region of Italy renowned for its jewelry artistry. Stack it with the other bracelets from the Chunky Chain collection for a modern, city-chic look.
THIS ITEM IS UNAVAILABLE ONLINE
For more information, please contact a Ralph Lauren Fine Jewelry specialist
SPECIFICATIONS
Small: 6¼"/160 mm inner circumference.
Medium: 6¾"/170 mm inner circumference.
Large: 7"/180 mm inner circumference.
Polished 18K rose gold.
Made in Italy.
Elegantly presented in our crocodile-embossed leather box and includes a certificate of authenticity.
For inquiries, please contact a Ralph Lauren Fine Jewelry specialist at