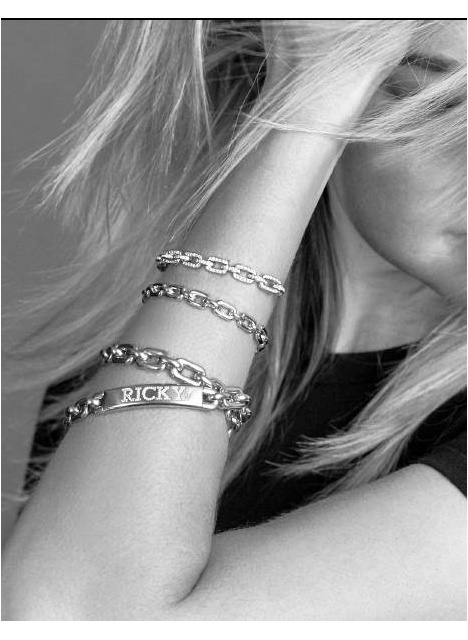 The Chunky Chain Fine Jewelry Collection
---
Silver ID Bracelet
Reference Number:
RLR41220
$2,900.00
A modern take on the ID bracelet, this rhodium-plated sterling silver piece combines Italian artistry with a bold triple-wrap design and can be custom engraved.
THIS ITEM IS UNAVAILABLE ONLINE
For more information, please contact a Ralph Lauren Fine Jewelry specialist
SPECIFICATIONS
23½"/600 mm length.
Triple-wrap design.
Integrated hook-and-cover clasp closure.
Polished rhodium-plated sterling silver.
Made in Italy.
Elegantly presented in our crocodile-embossed leather box and includes a certificate of authenticity.
ID plate engraving available upon request.
For inquiries, please contact a Ralph Lauren Fine Jewelry specialist at